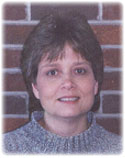 Ramona Witt Simmons - Broker/Owner
View My Listings
Ramona is a native of Russell County growing up in the Belfast Community, a 1979 graduate of Lebanon High School and a 1981 graduate of Southwest Virginia Community College with an associated degree in accounting.
Ramona joined Fortune Realty as a Realtor in November, 2001. Began working as an appraiser trainee for Edward Richardson in 2004, became a Licensed Residential Real Estate Appraiser in 2006, and a Certified Residential Appraiser in 2008. In 2013 Ramona obtained her Brokers license and became the Broker/Owner of Fortune Realty of Richlands.
She and her husband David Simmons live on the family farm in the Paintlick Community of Tazewell County raising beef cattle.
Ramona has three grown daughters, attends Rosedale Baptist Church and is active in the community.
Ramona can be reached evenings and weekends at (276) 971-1078